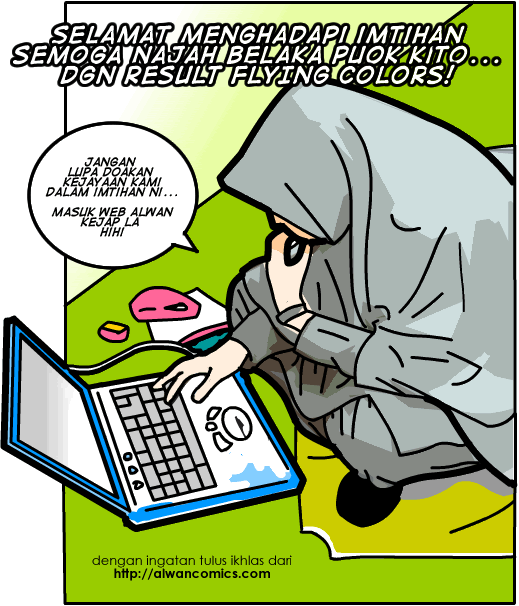 1. Before the Exam
~ Review your summary sheets for an overall view of the material. Recite information in your own words.
~ Get enough sleep. Avoid caffeine which increases anxiety.
~ Remember to encourage yourself.
~ Give yourself time to feel composed and to be on time for the exam.
2. During the Exam
~ Look over the entire test, READ THE DIRECTIONS, plan your approach and schedule your time.
~ Essay Exams- Organize your thoughts in a brief outline. Look for key words such as compare, contrast, describe, identify. Start with a short summary or topical sentence and then make your points. Remember points that the professor emphasized.
~ Objective Exams- Think of your own answer before looking at the choices provided. After you have answered those you know, return to those that you were unsure about. Eliminate clearly wrong answers and make an educated guess. Focus on one question at a time.
~ Use all the time allowed for reviewing your answers.
3. After the Final Exam
~ Reward yourself for having tried.
~ Don't go over test questions with others. You can learn from the returned exam.
~ Always consider resources which can aid you in reaching your academic goals: Tutor, lecturer, Mentor and Parents.
Good luck!
Source: Mdm Jamaliah Jamil (JJ) Lecturer from Unitar,PJ
-------------------------------------------------------------------------------------------------
"Boleh jadi kamu membenci sesuatu padahal ia amat baik bagimu, dan boleh jadi juga kamu menyukai sesuatu, padahal ia amat buruk bagimu. Allah mengetahui sedang kamu tidak mengetahui"...