It's that time of the year again! Malaysia's largest post graduate education fair is back again for the 11th consecutive year in 2009!
Whether you are a working professional or a fresh graduate looking for suitable postgraduate programs – PGEF2009 would be the best platform to find all your answers and information - all under one roof. PGEF2009 is set to connect the bridges and move you one step further in your lives by providing professional advice on specific subject areas and future career path opportunities.
For the first time this year, we bring a purpose designed workshop to equip visitors with further and more comprehensive information. At PGEF2009 you will be able to meet representatives from all sorts of educational institutions such as universities, business schools, and vocational training colleges. Talking to the right people is the most important aspect of your decision making process when choosing an international or local Post Graduate program!
PGEF2009, together with the concurrent Malaysia Career & Training Fair (renamed JobStreet.com MCTF this year) will be taking over the entire Mid Valley Exhibition Centre in Kuala Lumpur with more than 60 exhibitors from various countries including Singapore, Australia, Indonesia, South Korea, Taiwan, China, Hong Kong, India and of course, Malaysia. Whether you are searching for a Post Graduate degree from local or foreign countries, PGEF2009 has it all.
So why waste your time sending emails or do the endless calling for enquiries? We have all the representatives right here waiting to see you face to face!
The Value of a Post Graduate Education
It is a common knowledge that professionals that have a post graduate education earn more than those that do not. For example, a University of Maryland study that analyzed data from 50,000 IT professionals found that IT professionals with an MBA earn 46 percent more than peers who have a bachelor's degree.
No matter what industry you are in, getting a masters or doctorate degree inside and outside your field will enhance your career substantially. It also broadens your horizons and enables you to see the world with a different perspective. Many find post graduate programs an excellent platform to network with industry peers and possibly, form lifetime friendships.
So how tough can it be to get a post graduate degree? The first challenge is to qualify for a course – most programs require a basic degree with some working experience. Some colleges and universities accept students whom may have lower academic qualifications, but are able to substantiate their suitability with extensive working experience under their belts and or an admissions test.
After meeting the qualifications, you will then have to consider financing options. Some of you may have saved up for this purpose, but those who havn't, there is plenty of financing options available ranging from bank loans, installment programs and such. You will find that the Return on Investments (ROI) of the post graduate program more often pays for itself in a very short period of time!
But the toughest part must be staying the course of the program and graduating. For many, studying full time may not be an option. There's plenty of part time and weekend courses available.
More importantly, ensure that you only enrol in an accredited and recognised institutions, as there are plenty of 'degree mills' out there masquarading as genuine instituions. This is where PGEF2009 strict participation policies kick in – only colleges and universities that are registered and recognised by their respective accreditation authorities are admitted into the exhibition.
Scholarships and Grants
Many of the participating colleges and universities have scholarships and grants for deserving students. Some offer tuition reimbursements and other financial aids as well. To find out if you qualify, visit PGEF2009 and ask!
What are you waiting for?
Come visit us and explore the wide range of programs, financial assistance and scholarships on offer. Let PGEF2009 be your launch pad to success!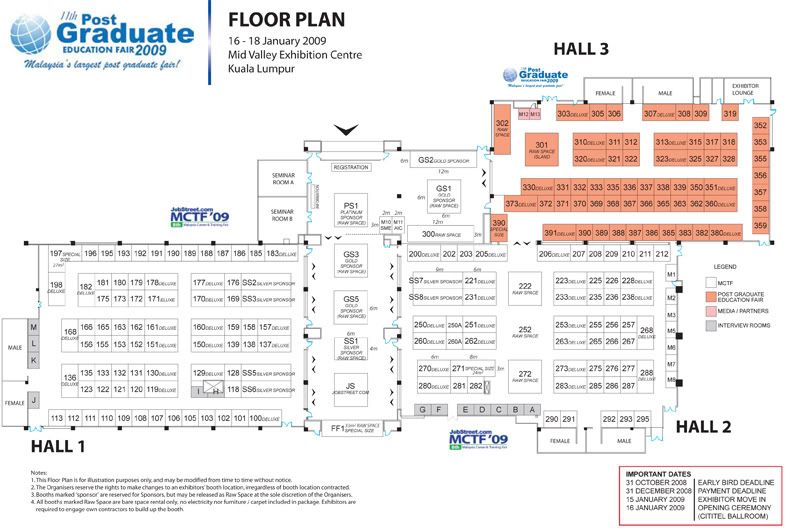 For more
INFORMATION
don't hesitate to visit :
http://www.lifelonglearning.com.my
-------------------------------------------------------------------------------------------------
"Boleh jadi kamu membenci sesuatu padahal ia amat baik bagimu, dan boleh jadi juga kamu menyukai sesuatu, padahal ia amat buruk bagimu. Allah mengetahui sedang kamu tidak mengetahui"...